SIMWORKS
SIMWORKS is an adult learning organization on Sales Force Development, Leadership Development and Management Development with high-end product protfolio and its strength of customization.

SIMBOX
We offer ready to use international, innovative and multi-award wining products and solutions. Experiential learning tools, sales endorsement tools and learning reinforcement tools to support all kind of learning and development programs for the organizations.

SIMSUITE
SIMSUITE offers the best distance learning content and LMS together to the organizations. Developed by Cross Knowledge faculty members, the content is contemporary, modern and creative.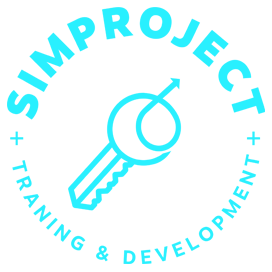 SIMPROJECT
We offer full scope process management solutions from training to consulting. With its international award winning solution, SIMPROJECT is ready to help individuals and organizations for their PM skills and knowledge.

SIMART
We believe that L&D should include FUN and CREATIVITY. In order to create long lasting learning, the most important step is to create a secure learning environment to support people what loads of tries and load from their mistakes for perfection. SIMART offer Customized Simulations to the organizations to provide with their people a safe environment to their skills devepoled.